PAUL WELLER
Paul invites John to his studio, Black Barn, to discuss why – after more than four decades as one of Britain's greatest singer songwriters - he's still as excited to be making new music today as when he first started writing songs as Beatles-obsessed teenager. He discusses how his latest album, the acclaimed True Meanings, reflects on age and mortality, and reveals how a battered acoustic guitar provided the totemic inspiration behind some of his best loved songs, from That's Entertainment to Wild Wood.
The song I wrote: Aspects, from True Meanings, 2018
The song I wish I had written: Hey Jude by the Beatles, 1968
The song I'm writing: Failed, 2019
John says: Paul is an artist who has constantly looked forward throughout his career and is still pushing himself into new creative territory. This was such a lovely and revealing conversation. Paul talked for the first time about how his piano playing was influenced by his late father John, who would bash out boogie-woogie tunes on the family joanna under the stairs of his childhood home in Woking. He also played us a burst of Hey Jude, with apologies to Paul McCartney, and offered a very rough preview of a song he was writing that day.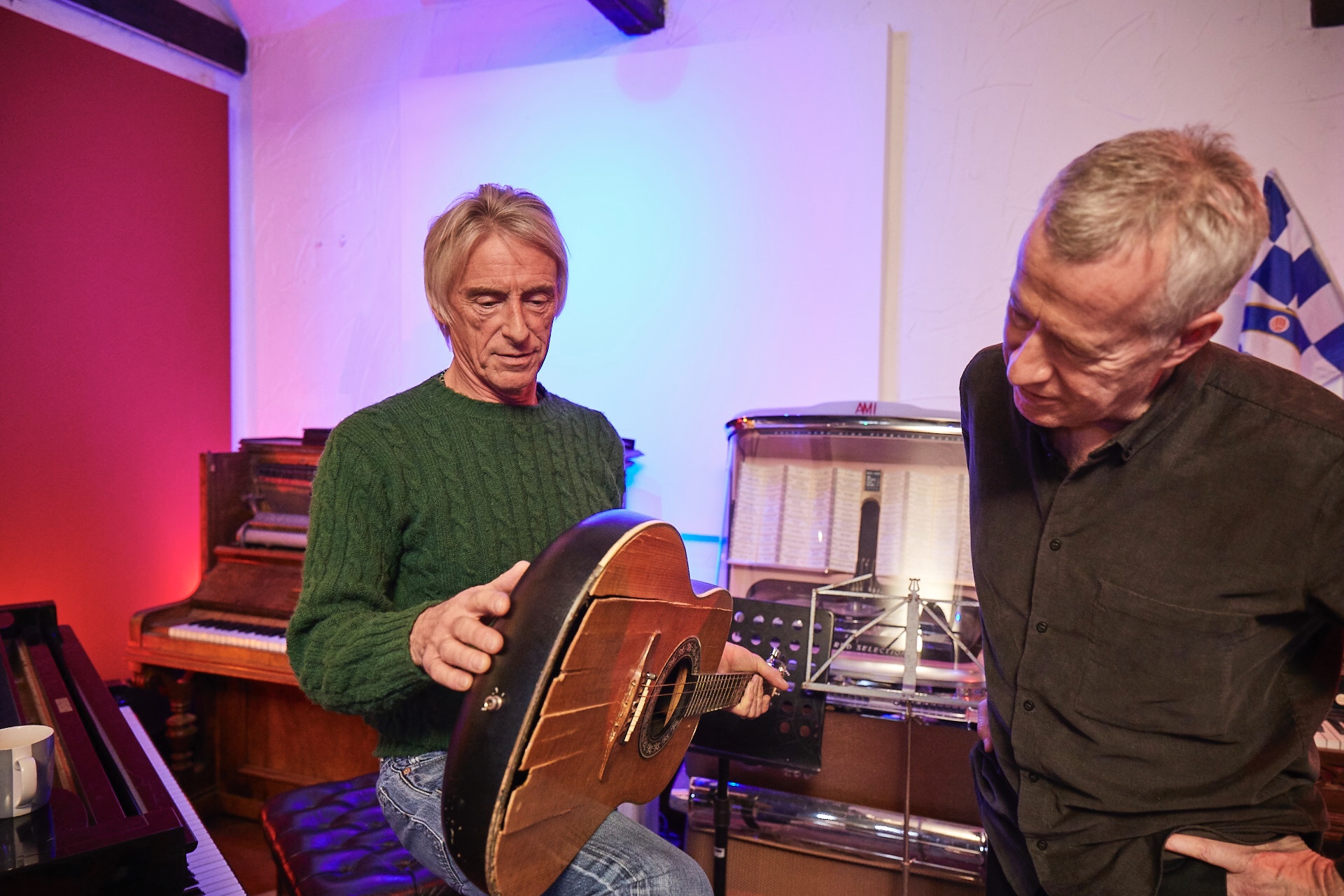 Paul Weller shows John Wilson his 'lucky' Ovastion guitar on which he wrote most of his songs between 1979 and 1993 - from Setting Sons to Wild Wood. Photos: Robert Wilson.